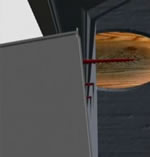 Traditional gutter installation involves the insertion of spikes, nails, or screws through the gutter into the fascia of your home. This method secures the gutters, but also damages the fascia and prevents the gutter system from adjusting flexibly to the expansions and contractions caused by temperature shift and weather. Over time, the resulting tension causes gaps between your gutters and your fascia, allowing moisture to accumulate between them.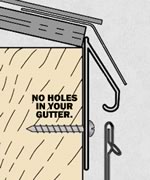 But what used to be inevitable fascia damage is now avoidable, thanks to Duratrac gutters. By affixing a bracket to the fascia, and then hooking the gutter onto the bracket, Duratrac allows for the freedom of movement needed to keep your gutters and your fascia in good structural form.
For information on how New London Seamless Gutters can help you with gutter systems and installation, contact us or request a quote today.
[flv]http://www.guttersmanchesternh.com/video/dura-truss-consumer.flv[/flv]